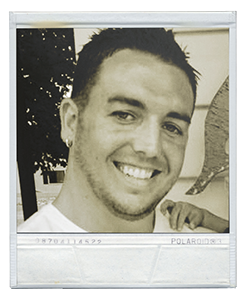 After years of battling opiate addiction, Daniel Weidle passed away from an
overdose after he was repeatedly denied access to the life saving medication used to treat his illness. Daniel was a deeply loved son, father, brother, and friend, taken far too soon by a disease that can, and should be treated. Each day we lose 129 more people like Daniel as our nation struggles with the opiate epidemic.
Daniel's Story was started by the Weidle family to seek justice and change in his memory. We are working with policy makers and medical professionals to address systemic loop holes that allow people battling the disease of addiction to be refused life saving medical care and treatment. Daniel was actively seeking treatment to beat this disease, and had been having success in overcoming his opiate addiction through the use of a prescription medication called Vivitrol.
Unfortunately, due to the stigma of addiction many medical professionals openly refuse to treat those who seek help. We believe this is an injustice that must be faced head on through policy change, and education to those in the medical field about the cause of the opiate epidemic and their part in the problem, and their ability to be a part of the solution.